One of the richest things for me about presenting on the post-extreme-asana paradigm with Diane Bruni is listening to her describe her former capacity to tolerate and then sublimate pain while she practiced.
"You get really good at directing your mind away from pain," she said at a recent event, "or reframing it, or feeling the cortisol and endorphins you're releasing as pleasure."
As she's talking, Diane will half-gesture at some of the things she used to do and teach. At one point she begins to lift her left leg up with both hands as though she were about to put it behind her head. She gets half-way, her spine begins to flex, and she quits, laughing a bit, and sets her leg down.
And then I'm flashing back to the first time I went to her studio, probably 2005. There she was in the Mysore class, rolling effortlessly through dozens of legs-behind-the-head postures with her eyes closed, in a deep trance.
I remember watching her back then and thinking to myself: she has something, she's discovered something. She has a space of her own. She's free. Continue reading "When Yogis Stiffen Up And Find the In-Between"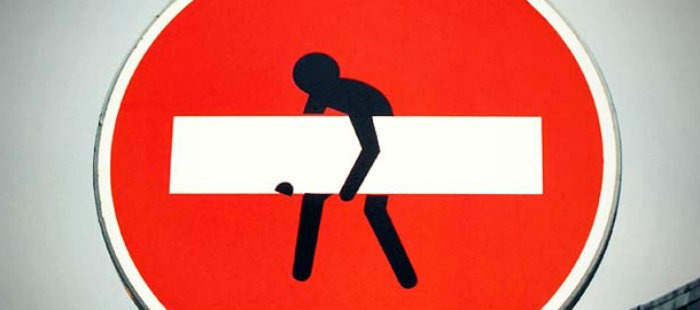 [dropcap]T[/dropcap]here's no doubt that the focus I've chosen for this project, the data generated by the interviews, and the analysis I've applied to that data so far is triggering for many yoga people.
I can totally relate: the whole subject was triggering me for years before I began more formal research. I was too professionally invested in asana culture as a teacher, yoga therapist, and community organizer to let myself really hear and absorb the stories of injury and harm coming from colleagues. More intimately, I was also heavily identified with yoga asana as a key plot point in the story of my personal awakening. That hasn't changed, but the story has certainly become more twisty. Continue reading "WAWADIA Update #16: Two Ways of Blocking the Yoga Injury Conversation"
My colleague Diane Bruni opened the first What Are We Actually Doing in Asana? event on 5/29 with a personal story of injury, confusion, recovery, and innovation.
Diane taught the very first ashtanga class in Toronto over twenty years ago, and has been a fixture of the yoga scene here ever since. I first walked into her now-famous now-ex-studio in 2005.  I saw her name outside, on a rain-soaked poster, next to a class called "Ashtanga Level 2". I unrolled a borrowed mat in a packed and steamy room.
I was struck not only by her creative intensity, but by the way in which the entire two-and-a-half hours was an immersive ritual of pulsing breath. Nothing was static, no movement was overly-defined. Nobody seemed to know what was coming next, and yet it all seemed to make primal sense. I don't think I ever heard her use the words "pose" or "posture." Every instruction pointed towards values  like "grace, fluidity, circularity and resilience," as she recently told Priya Thomas.
Quivering in a pool of blissful/shocked sweat in the dressing room afterwards, I said to a guy covered in mantra tattoos, "So is this ashtanga yoga? I thought that there was a fixed way of doing things." The guy snapped out his wet towel, folded it neatly, and smiled. "That's Diane. She knows the ashtanga sequences like no one else. She's studied with the masters. But now she's doing her own thing. She knows that yoga means change." Continue reading "WAWADIA update #6 /// "I Was Addicted to Practice": A Senior Teacher Changes Her Path"